Royal IHC
Merging Three Business Units to one
Royal IHC is a one-stop shop for ships, equipment and services for specialized maritime service providers in the dredging, mining and offshore industry. They operate from different production sites and offices around the world to ensure their local presence and support on every continent. Within Royal IHC, three different business units delivered their products and services to the customer separately. IHC Handling Systems provided the handling equipment, IHC Hydrohammer equipment piling and IHC Sea Steel for the steel frames on the seabed and most of the time to the same customers in the Offshore Oil & Gas and Offshore Wind. In 2014, there was a wish to merge these three Business Units and to better align their processes so that they could strengthen their market position by emerging as one organization.
Challenge
Solution
Result
However, the three business units were located in three different locations and had their processes were completely different. Hydrohammer in Kinderdijk was product and stock driven, Handling Systems in Delfgauw was project and order driven while Sea Steel in the UK was production and stock driven. Also, there were several cultural differences, literally and figuratively speaking, did not speak the same language and they all had another ERP system.
The challenge was to combine this in a very short time with:
One process;
One ERP system;
One Organisation;
One location (2016).
This whole program has been organized with a Steering Committee and experienced Program Manager, in which various Project teams were atuned in parallel. We were responsible for laying the foundation for a uniform process for the entire organization. Two out of three business units were already a customer of the RASCI-method© and had already worked out their processes so that a useable basis was available. To this end, we have used our phased approach to set up a new business model and review and adapt the processes for the newly established organization.
Established a Project organization with steering committee and project teams (Full Blown Approach);
Mapped the desired Business Model for the new organization;
Described which processes, process owners and stakeholders are involved;
Draw up a Project plan to plan all processes in workgroups in a timely manner;
Training of all involved in the RASCI-method© (Incompany Training);
Mapping of the subprocesses with the functional requirements for the new ERP system;
Describe the job descriptions for the new organization;
Determine improvement points and feasibility with Process Owners and in the Steering Group.
The result was that within a year (!) a completely uniform workflow was arranged with all those involved, which served as a basis for a completely new ERP system (Isah). A project and order driven design was chosen which seemed best suited to the new situation:
Transition made from task-oriented to process-oriented work;
One uniform work process carried by all concerned;
Clear responsibilities linked to flexible roles;
One proposition aimed at the market;
Logic of professionals was leading;
One ERP tool for all processes.
Meanwhile, the three separate organizations have been transferred into one new organization. And in January 2017, the new location was opened in Sliedrecht where they work together.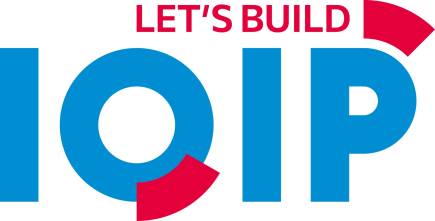 Do you want to apply the RASCI-method© to your organization?
Do you also want to maximize your result? Contact us for making a non-binding appointment.
Contact
By means of the RASCI-method©, we managed to integrate 3 different companies into one uniform process in a relatively short period of time. We now also have one proposition to the customer. We are therefore very proud of the transition we have made.
Barry Boertje
Manager Projects
Royal IHC