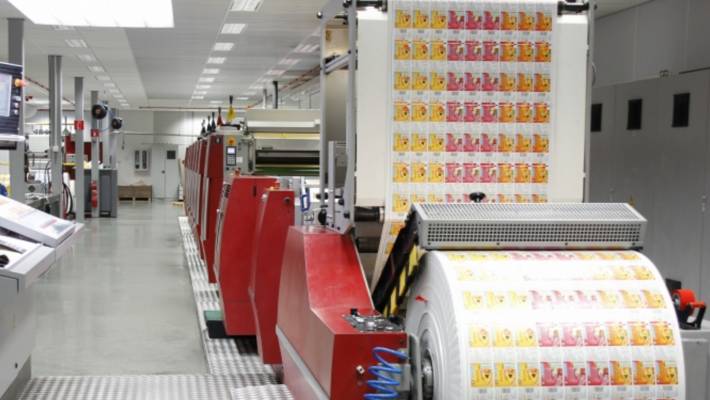 Royal Sens
Redesign Orderprocess
Royal Sens is a major internationally oriented offset printing company that wanted to speed up the order process from order receipt to production and make it more efficient, thus shortening lead time. To assess the current situation, a large number of interviews were held with the Management Team, Sales, Purchasing, Ordermanagement, Planning, Prepress, Quality and Automation departments.
Challenge
Solution
Result
The interviews clearly showed that it was possible to identify which points for each part of the process could all be better, different or more efficient, but lacked the overall overview. As a result, one did not really take steps to improve, as the impact to other departments was not overlooked. By mapping the entire process, based on the results of the interviews, clear conclusions could be drawn. The main conclusions were that:
There were a lot of points for improvement;
Two thirds of the lead time in production preparation;
Improving based on the current method would not be optimal.

In order to make full use of all the mentioned possibilities for improvement, the process had to be substantially changed. In workshops with all those involved, the whole process has been reorganized with all sub-processes. This took into account the positive aspects of the current process, the inventory of improvement proposals and the various preconditions from the organization. Next, it was indicated what the mutual roles of the functions involved should be and how the responsibilities should be. All subprocesses were then aligned and formalized.
The new processes were introduced based on a phased implementation plan. In addition, the entire automation has been completely re-established with an external partner. The organization was thus able to:
Processing flexible customer schedules;
Automatically generate orders based on paper type and color combinations;
Combine labels from different customers in the same production flow;
Automatically separate labels in production.
This industry-unique system has resulted in a significant shortening of lead time and a huge reduction of (annual) costs. As a result, flexibility has increased and the continuity of the organization is ensured in a highly competitive market.

Do you want to apply the RASCI-method© to your organization?
Do you also want to maximize your result? Contact us for making a non-binding appointment.
Contact